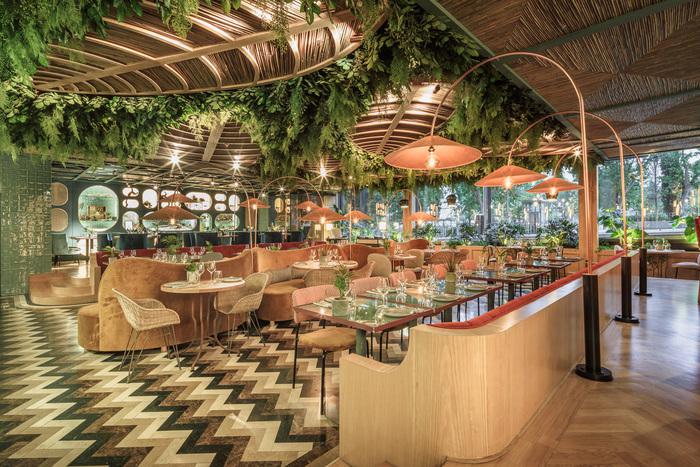 Restaurant Design And Build
We design and build restaurant and hospitality venues for top brands in Hong Kong. When designing a restaurant concept, it is a fine balance of accomplishing your objectives with a manageable budget. Because restaurants are subject to so many regulations, the design must not only be efficient and aesthetically pleasing but also keep food and customer safety top of mind.

Knowing what steps are involved in the process can help you set an adequate restaurant budget up front, and result in a project that requires minimal change orders during construction, stays on schedule and stays on budget.
8 steps of the design process
1. Predesign
In this phase, you will need to clearly understand your objectives and your budget model. Then you will want to do a brand audit, an operational analysis, and market analysis to see how your competitor restaurants are laid out.
AVINCAS Project will do a site analysis for you to see what is actually needed on site before lease negotiations begins. For example, how to handle HVAC, space for refrigeration equipment, plumbing, electrical service, gas lines, and meeting the fire and building codes.
2. Schematic design
At this stage, AVINCAS Project works with you to define how the restaurant will operate, how it will look and what the customer experience is intended to be like. Floor plans and renderings we provide will show you the restaurant design layout and appearance of the restaurant.
3. Design development
With the general concept down on paper and approved, the next steps involves defining all elements of the design, from fitting to finishes. AVINCAS Project, consultant/kitchen designer and will work together to draw the element they are responsible for, document each and make sure that all the elements are consistent.
4. Construction drawings
All of the information determined in the predesign, schematic design and design development process will be used to develop construction drawings. You will use these to get bids from general contractors. If you use AVINCAS Project as your design and build partner, all design fee including the floor plans, renderings, and construction drawings will be waived.
5. Construction documents
The next step is producing construction document that specify exactly how to build the structure, where to run utilities and the schedule of when each phase should be accomplished so AVINCAS Project, can secure the schedule subcontractors and adjust their estimates, if necessary.
6. Permits and final bids
If your premise requires minor works alteration, you will need the construction documents to get permits from the Hong Kong Building Department. Allow time in your planning for these agencies to get you the approvals you need.
7. Construction oversight and management
During construction, AVINCAS Project, with the restaurant owner, consultant and land developer (if applicable), should meet on site weekly to assess progress, discuss any problems that arise and confirm next steps. Communication is key.
You should also pay attention to things like conducting an independent test of the HVAC and kitchen ventilation systems, verifying they are balanced. A restaurant that did not check discovered on opening night when the kitchen hood ventilation fan was on high that customers could not open the front door because of their air pressure. AVINCAS Project will ensure you have a full checklist prior to your opening night.
8. Walk-through
When everything is done, walk through the restaurant with AVINCAS Project and the punch list to verify that all works has been completed to your satisfaction, and now you are almost ready to open.